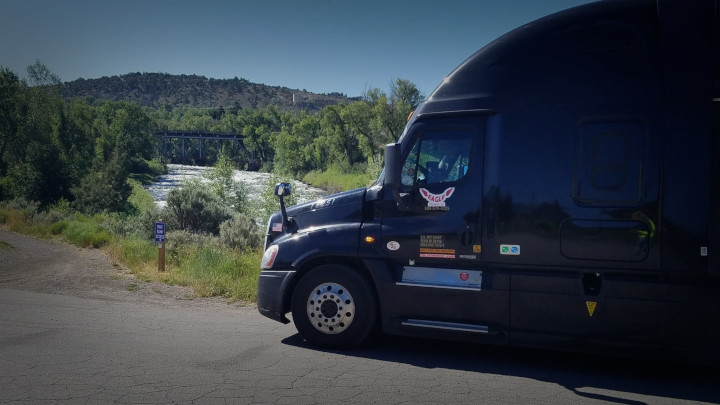 New CDL Graduates

Already have your CDL? Join the Eagle family as a student driver! Complete you're over the road mentorship with an experienced Eagle trainer. Our students not only gain over the road driving experience driving but are taught how to use electronic logs and how to submit trip information! Tuition reimbursement available for qualified applicants!
Need your CDL? We can help with that too!
Testimonial
In my experience with Eagle KMC Trucking. I met Andree through the application process. Andree was very professional quick to return phone calls & emails. She was able to answer all my questions. I started my class with Tim who was a patient efficent and a pleasure to be around. My class was a fun and enjoyable learning experience in which I was able to obtain my CDL. I have been driving for Eagle since.
This company cares about their employees and treats everyone like family. With my first trainer I experienced some negative driving habits. But as soon as I asked for a new trainer I was assigned to Bobby who was a phenominal trainer. I was able to learn a lot from him.
Since I have been on my own and working with Amber for the last year it has been a pleasure. Amber is very attentive and makes sure when a mechanical issues arrive they are dealt with in a timely manner. As well as any other issues that may come up.
Working for Eagle is like having family 24-7 they have made my experience worth it to be away from home and have made it fun to drive for them. It is an experience I cant fully explain it is one I'd proudly say you need to experience for yourself. I am excited and privileged to work for Eagle KMC Trucking and am happy to be apart of the Eagle Team.
.
- Kevin B. -
Regional Drivers

Eagle's offers regional positions to drivers interested in maintaining a regular home time schedule without sacrificing their miles! Western regional drivers haul 53 foot dry van trailers across the western and Midwestern states. Becoming a regional driver for Eagle allows drivers to enjoy a steady pay check while staying closer to home. Nonslip seat, full time positions available!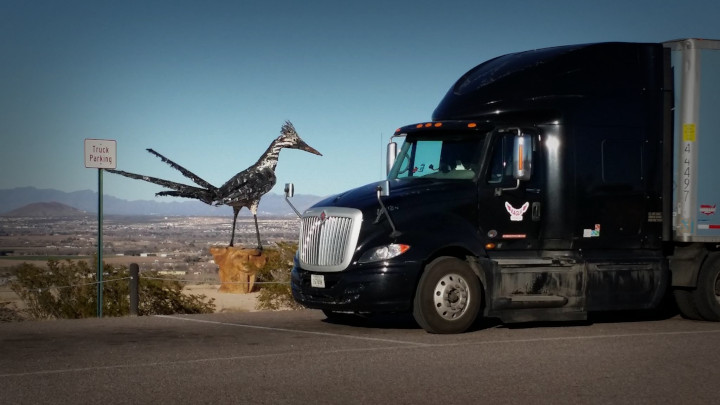 Testimonial
I have worked for Eagle Transportation for over 2 years as a Driver Trainer. I love it. Once I joined, I had a bunch of very knowledgeable and supportive staff, who are so easy to work with, who have since become a big family to me. This company stands by their Drivers a 100%. Their equipment is up to date, which makes life so much easier. They pay on time, as we all depend on our paycheck. If anybody asks me, I would highly recommend working for this awesome company.
- Deva K. -
48 State Drivers

48 State drivers for Eagle are responsible for delivering freight across the contiguous 48 states. 48 state positions keep drivers load availability and mileage potential open ended! While life over the road can be rewarding, we understand the importance of home time and make our best efforts to get our drivers home for all important events! Freightliner, Kenworth and Peterbilts available!
Testimonial
A methodical due diligence effort to find a competent professional Commercial Driver License (CDL) training program, also offering experience and opportunity, resulted in my decision to enroll in Eagle's Employer Sponsored Training (EST) Program. In retrospect, I know I chose well.
My training was thorough, well managed, professionally presented, and tailored to my needs; with an emphasis on safety. The instructor was amazing. Kevin and the rest of his team provided structure and support as I made my way into the Eagle family and onto the company's payroll. Eagle's training gave me the ability to calmly navigate rush hour traffic in Los Angeles on my first trip out. Immediately after departing LA, I successfully traversed Interstate 5's highest point (4,144' Tejon Pass) with a calm comfortable confidence. That wouldn't have been possible without the level of professional training I received at Eagle KMC Transportation.
Thank you Kevin!
- Steve -
Driver Trainer

Driver trainers are vital to the success of the industry! Driver trainers for Eagle may choose to run regionally or all 48 states. All trainers must have proven safe driving experience and attend a safety course at an approved terminal. Driver trainers are able to boost their income level while helping new drivers begin successful driving careers.