JOIN THE EAGLE FAMILY TODAY!
Eagle Transportation can provide you with just what you have been looking for:
A truly driver friendly atmosphere, along with more miles, competitive pay and low health care cost!
---
Eagle is an Arizona Based Transportation company in Tucson. Incorporated in 2003, Eagle offers professional drivers the atmosphere of a small family company while still enjoying the equipment & freight availability of a top ten transportation firm with national recognition.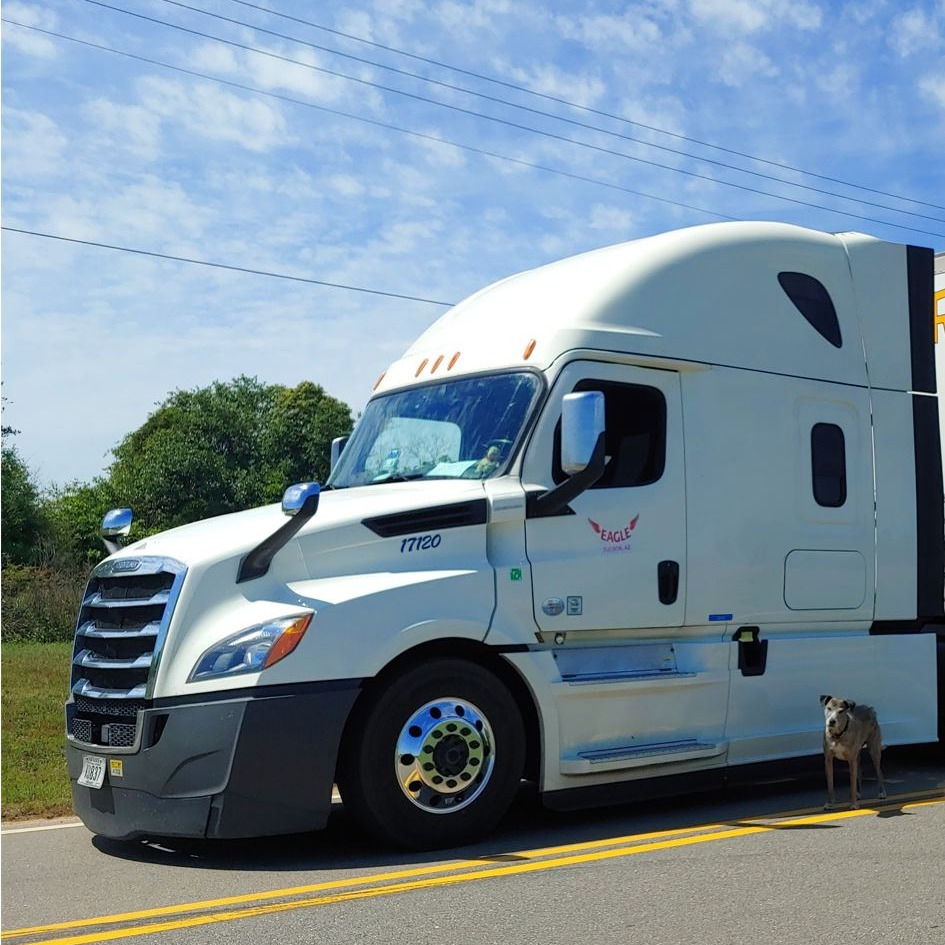 OPEN INTERVIEWS!
Every Wednesday from 11am to 1pm!
Looking for a career change? Want to see the country?
Apply for Eagle's Company Sponsored
Class A CDL Training Program
Already have your CDL? Regional

openings available, be back home every
10 days!
Contact Our Recruiters at
Benefits at Eagle
Paperless Logs

Health, Dental and Vision insurance

Paid Vacation

Tuition Reimbursement Program

Rider and Pet Policy
Letter from the Owner:
Eagle was incorporated as an alternative to the large trucking corporate environment. A driver gets lost in the bureaucracy of a large company, and therefore, Eagle was designed to remove those barriers. Giving the driver direct access to all administrative employees was a primary focus of Eagle. This includes myself. All current and potential drivers are encouraged to go to Ask Kevin - and you can ask me anything!
I wanted to create a company that a driver would be proud to work for. A company where the driver feels like they are a part of the family and are not left feeling like just a number. The driver's input is critical and appreciated in order to improve your experience.
Finally, my desire is that you consider Eagle as a home for you and your family. Let us prove to you that your choice was correct.
Sincerely,
Kevin M. Collins
Mission Statement
Our Mission is to provide and promote a lasting relationship with our employees. To treat people as we would like to be treated. To strive for safety first in all we do. To provide an honest and helpful work environment within a traditional value organization.