Why Be An Eagle Driver?
Modern Fleet of Freightliner, Kenworth, and Perterbilt tractors.
An average of 8-10% more miles than the competition.
Health insurance benefits as low as $35.91 weekly.
Rider and Pet policies available as soon as you are assigned your own truck.
Driver friendly and flexible home time schedules available.
Eagle's Free CDL Training Program
Your approval is subject to:
• Successful completion of employment application
• Further Background investigation
• Ability to pass a DOT physical and drug screen
• Must be at least 21 years old
Call our recruiting department for additional information And apply!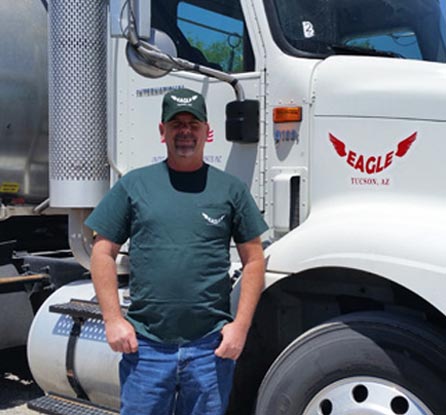 By Joining the
Eagle Family
you can enjoy a truly driver friendly atmosphere, with steady miles, competitive pay, and low health care costs
!
Join The Eagle Family Today!
Copyright © 2017 Eagle KMC Transportation.