Eagle Transportation prides itself on ensuring the continued success of their drivers! To better explain the opportunities of advancement, we have created the Road to Success plan as a reference to our drivers. Below you will find additional information and resources to support you during each phase with the company! With the help of the Eagle staff, follow the road Road to Success to increase your earning potential and career advancement opportunities!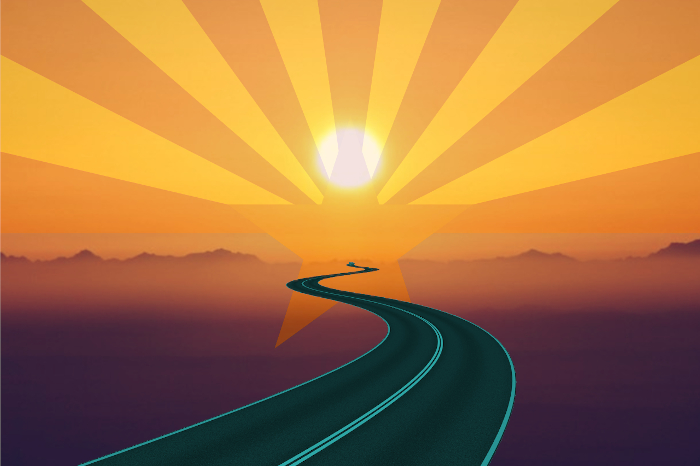 EST CDL Training – free training completed at the Eagle Tucson and Phoenix Terminal. Eagle incurs the training costs, in exchange students sign a 1-year employment pledge with the company! Upon completion of the EST program students obtain their Class A CDL and hire on board as a student driver.
Eagle Student Mentorship – over the road training is the next step in the road to success! Once student complete orientation, students are assigned to an OTR trainer's truck to complete approximately 275 hours of drive time! Additional focus is spent on learning the qualcom and trip planning.
Team Driving – in order to become more comfortable OTR, Eagle recommends students start off as team drivers. Before being assigned your own unit, team up with a fellow new driver for some extra support while adjusting to life over the road. Team drivers can experience the life and pay of a qualified driver prior to advancing to their own unit! Team drivers do split their CPM but are paid all miles that the trucks runs.
Solo Driving – after team driving, many drivers like to move on to get their own unit! Here you will work hand in hand with dispatch and your driver liaison to ensure continued success with our company! Solo drivers gain valuable experience in running their trucks on their own! Additional support is always available regarding loads, maintenance, home time and anything else you might need!
 Driver Trainer – once our drivers are feeling confident and have some experience under their belt, the next step in the journey is to become a trainer! Trainers enjoy helping new members of the Eagle family start their driving career. Along with teaching and encouraging new drivers, Eagle trainers are paid every mile that the trucks run, even if the student is driving!
Owner Operator – many drivers begin this journey with dreams of being their own boss! Owner Operator opportunities are available with Eagle Transportation! The owner of Eagle will sit down with you individually to assess your career goals and provide realistic information regarding owning a truck!