Although professional truck drivers often make truck driving look easy, you may be surprised to learn that truck driving can be a hazardous profession. Truck drivers must undergo rigorous CDL training so they can learn to respond instantly to hundreds of road and traffic conditions.
We offer AZ truck driving jobs for new drivers so that under the supervision of a qualified trainer, you can learn the safe driving skills necessary to have a long and successful career in the trucking industry.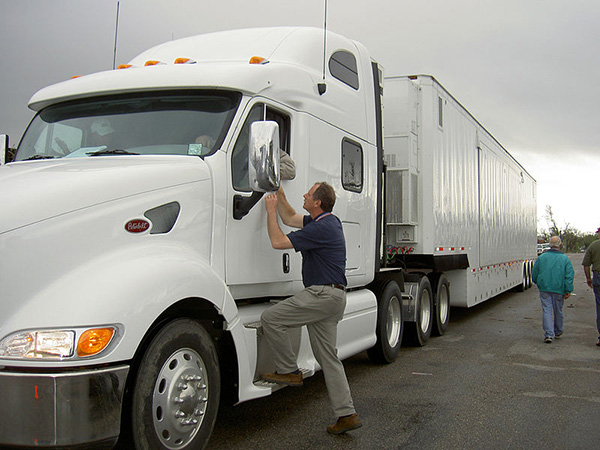 Also, truck drivers are held to a higher standard of responsibility than other drivers on the road. Truck safety is an important skill that can only be fully developed by hours and hours of experience on the road, but there are some simple tips that can help keep you and other drivers safe while you're on the job. All trucking companies hiring in Arizona will expect you to know and follow these safety guidelines whenever you're behind the wheel.
Vehicle maintenance. Every vehicle owner should perform regular safety inspections and maintenance but it is absolutely necessary for truck drivers. As a driver, you are required to maintain vehicle maintenance logs and periodically examine the truck while on the road. Brakes, tires, and lights are the items most prone to failure but the entire truck should be checked at least once a day to find potential problems before hitting the road.
Defensive driving. Trucks are large and heavy which means they cannot stop fast or maneuver quickly during an emergency situation. Make sure to scan well ahead to identify potential road hazards and keep the driver's seat as distraction-free as possible. Many Arizona trucking companies have instituted policies designed to ensure that drivers are fully focused on the road at all times such as a no cell phone policy while driving.
Help others. Helping other drivers in need is part of being a professional truck driver. As long as your schedule allows for it, take the time to help other drivers when necessary, respond to distress calls on the radio, and notify other drivers of potentially hazardous road conditions ahead. This helps keep the road safe for you and other drivers.
These are just some of the basic things you need to consider when cruising the open road. At Eagle Transportation Co., we take the time to ensure all of our drivers understand the safety requirements necessary to keep themselves and other drivers safe on the road at all times. This is just one of the reasons why we are one of the best truck driving companies to work for in Arizona.
If you would like to learn more about the Arizona local truck driving jobs currently available at Eagle Transportation Co., give one of our recruiters a call at (888) 574-4325 today.