We Are Hiring Truck Drivers. Immediate Openings For OTR And Regional Truck Drivers
Are you looking for a job, but you don't know which companies are hiring truck drivers? Searching for a job can be tedious and stressful, especially if you need a paycheck as soon as possible. Don't give up hope, because you can find truck driving jobs in Tucson. The important thing is to make sure that you take the time to evaluate the company in order to make sure that it is a company that you want to work for.
Over the Road or Regional Truck Driving Jobs?
One of the key factors that you need to consider is the type of truck driving job that you will be agreeing to. The two main categories are "over the road" and "regional," and these two options have pros and cons to each.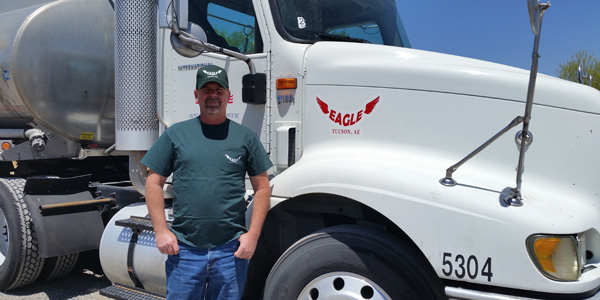 An over the road route is nice if you want to spend time exploring the country because you are able to drive through many states along your route. The drawback is that you might be away from home for an extended period of time, which is difficult if you have family at home. On the other hand, a regional job is more focused on the local area, and you will have shorter routes. You won't see as much countryside, but you will have more opportunities to spend time at home with your family.
Finding a Truck Driving Job that You Enjoy
We invite you to contact us at Eagle Transportation so that you can learn more about the regional driving jobs in Arizona that are available. Just because you are a truck driver doesn't mean that you have to spend all of your time away from home. We have regional routes available so that you can have a great job and still enjoy quality time with the people that you care about.