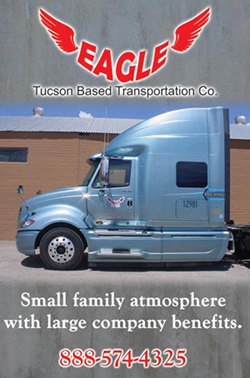 Are you wondering if CDL driving jobs are a good fit for you? There are many driving jobs available, and they offer great employment options for someone who likes to see different parts of the country. There are a few things to consider when you are looking for Class A CDL jobs, so that you can make sure to find the best job to meet your needs.
Decide if a CDL Driving Job is a Good Fit
CDL truck driving jobs in Phoenix, AZ may not be the right fit for every person, so if you are new to truck driving then you might want to take some time to consider your options before making a decision. There are many advantages to working a driving job, such as consistent work and the chance to visit many different states and cities throughout the United States and Canada.
Many truck drivers enjoy the freedom of driving, and they love the quiet time that they have behind the wheel where they can enjoy some time on their own. Even though you are on your own in the truck, there are many opportunities to talk with other drivers via the radio in your truck if you want the interaction.
Some of the Class A CDL driving jobs offer short-term options, such as a route that will require you to be on the road for less than a week before you have the opportunity to return home again. Other jobs are longer hauls that might require you to be gone for more than two weeks at a time. You'll need to decide which option is the best fit for you.
Obtain the Truck Driving Training That You Need
Before you are eligible for any CDL truck driving jobs in Tucson, AZ you will need to make sure that you have the right training to handle a big truck. There are many truck driving training resources in the area that you can take advantage of, and you will be ready to start a new job once you have completed the training and passed the qualifications that are required.
Contact us at Eagle Transportation today to discuss truck driving options with our company. We provide you with the prestige of working with a small company that actually knows you as a person while still offering big company benefits. Our main goal has always been, and will always be, to meet or exceed your expectations as a driver.
Enjoy the freight availability benefits of a top ten transportation company with national recognition while indulging in the small company atmosphere!