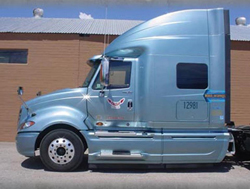 With the struggling economy, certain industries have been forced to do layoffs in order to keep the company profitable. If you have been laid off or you are looking for a new job, then you should consider the many careers in truck driving that are available because they might be the perfect option to help you find a job that you will enjoy. Keep in mind that there are different types of truck driving jobs for you to choose from, and you might consider some of these options:
Tanker Delivery Trucking Jobs
If you are considering fuel delivery drivers jobs, then it is important to understand the unique skill sets that are needed so that you are qualified to drive a fuel truck. Because of the sensitive nature of this type of trucking job, you will likely need previous experience to be considered for the openings that are available.
Over the Road Trucking Jobs
With Over the Road trucking jobs (OTR), you are usually assigned several back-to-back routes. So, each time you stop to drop off a shipment, there will be another shipment nearby that needs to be picked up and delivered. Typically, an OTR driver is on the road for as long as two or more weeks at a time and they will be moving throughout many areas of the country.
Which One is Right for You?
If you are having a hard time deciding the right type of driving job to match your needs, contact us at Eagle Transportation and we can help you to get started and identify the best opportunities to help you increase your experience and improve your salary. If you want to be treated like a person, instead of like a number, you're in the right place!