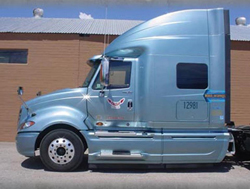 If you are searching for a new job, it can be frustrating to look through the job listings without finding something that matches what you are looking for. Arizona truck driving jobs might be the solution that you need for the employment experience that you can enjoy. There are many benefits to working for Arizona trucking companies, and the opportunities are available right now!
Regional Trucking Jobs
One of the more popular types of jobs is a regional driver, who drives a truck within a certain radius according to the needs of local dispatch. The biggest advantage to a regional area is the fact that you can return home often, and many of our drivers will tell you that they are able to go home on a weekly basis. Usually the regional area will include approximately 3 to 6 states near the local area.
OTR Truck Driving Jobs
OTR trucking jobs, also known as long-haul trucking, may sometimes be fairly close to home, although they often cover more area than the regional trucking options. With OTR, you could be on the road for 1 to 2 weeks or more, and it could include as many as 7 or more states within the route.
With OTR trucking, you will have the opportunity to see many parts of the US and Canada. Often, you will have back-to-back trips where you take a load and pick up another load in the same area. For example, you might take a shipment to Florida, and then pickup another shipment to take it from Florida to Vermont, and a third load from Vermont to Ohio, and so forth.
If you are ready to start driving, then contact us today so that we can discuss the options that are available for you.
Here at Eagle Transportation, we have both regional truck driving jobs and OTR options, and we would love to have you join our team! We are always looking for ways to better serve our drivers and when you join us, you're part of a team instead of just another number.
We know all of our drivers and we offer a hands-on approach to your needs while also offering big company benefits! Whether you are an experienced driver or someone looking to gain experience, contact us today!